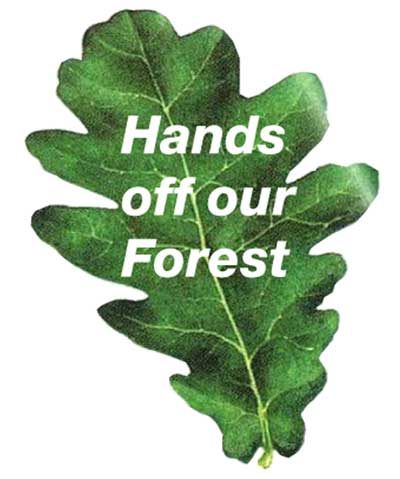 "HANDS OFF"
is a very special CD from a very special moment in time. It represents the coming together of a community (The Forest of Dean) to fight off an onslaught by the UK Government which is intent on selling off land currently managed by the Forest Commission into private ownership. The land is publicly owned - it belongs to all UK citizens. To "sell" it or devolve it to a charitable trust is wrong and illogical, since it already belongs to the people.
The CD was created by a group of musicians and poets who performed at Speech House in the Forest of Dean on January 3rd, 2011, a meeting attended by 3,000+ people of all ages, cultures and creeds, all speaking with one voice - "Hands Off Our Forest!" Billy Bragg, arguably our greatest UK protest singer-songwriter has also contributed a track, "This Land is Your Land", based on the Woody Guthrie original.
You can be a part of this protest - by buying the CD now you will be contributing UKP 4.00 to the HOOF fighting fund, ensuring that the UK's forests will NOT be sold out of public ownership.
Click the PayPal Button to buy!
Thank you from HOOF, the musicians and the Forest itself!
"HANDS OFF" features songs by:
Billy Bragg & Heathens All

Forest Brass

Dick Bryce

Max

Asha Faria-Vare

Roger Drury & Friends
BONUS - Billy Bragg track now 17..."This Land is Your Land" Forest brass is now track 18 !